The successful closure of a deal hinges entirely on the smooth passage of due diligence. However, some entrepreneurs may not be aware of the existence of automated tools utilizing artificial intelligence that can streamline the due diligence process with just a few clicks. Nonetheless, this perception is becoming increasingly obsolete as a significant number of virtual data rooms have integrated artificial intelligence and continuously advance its capabilities to enhance user experience.
This article will delve into how these offerings can significantly improve the entire due diligence experience, empowering you to make informed decisions of utmost significance. We will examine these advancements through the lens of a virtual data room called Ansarada, which stands out for its adept integration of artificial intelligence into conventional business practices. What does Ansarada do? Ansarada's automation capabilities facilitate various aspects of your business transactions, ultimately making them more engaging and profitable on a personal level.
Ansarada's Benefits, Drawbacks, Pricing & More
In terms of benefits, a virtual data room provides you with a wide range of interesting VDR features that you may not have experienced before. As an example, we can highlight the main ones:
Implementation of Artificial Intelligence: This virtual data room allows you to fully optimize your workspace solely with artificial intelligence, which is a current trend. This is the only virtual data room that allows you to do that comprehensively.
Increased optimization in workflow: This is a common characteristic of the virtual data rooms currently available on the market. You will get the best possible management of your documents at a relatively minimal cost. Because of this, you will also achieve a significant optimization of resources in your company, which you could not attain with traditional management tools, as is evident to most users.
Balancing security and openness: The fact is that some people and entrepreneurs can't even imagine that openness can be combined with increased security. For such individuals, security is akin to locking all important documents in an iron box to prevent them from falling into the hands of third parties. However, the data room Ansarada is designed in such a way that any person granted access will be able to view your documentation, but they won't be able to copy it. This ensures transparency within the company while also providing a significant level of security. In case of any rights violations, the tracked actions can serve as valuable evidence in court.
Some disadvantages include the fact that this virtual data room is somewhat expensive, which is typical for all virtual data rooms of this type. Additionally, if you don't like or trust artificial intelligence, you won't be able to avoid it here. It is integrated into even the smallest processes within your company using this virtual data room.
Pricing is another interesting issue that needs to be clarified and discussed. The fact is that the pricing of the data room Ansarada is quite flexible. You can expect different offers from the developer if you engage in direct communication with them. They have many pricing plans, which are designed for each company separately.
How to Set Up a Data Room on Ansarada?
Ansarada setup process is a straightforward and user-friendly thing to do. Follow this step-by-step guide to set up a new deal room: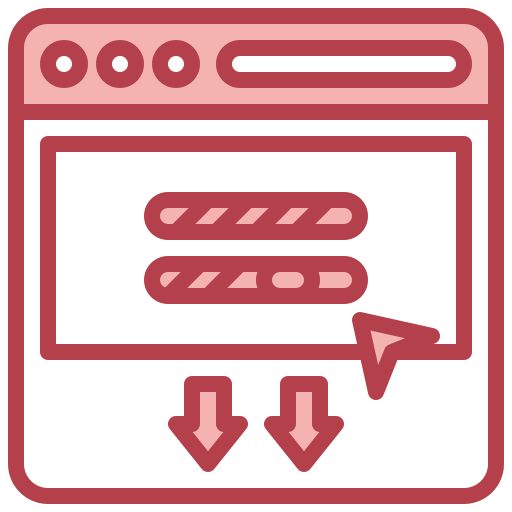 Create a Deal Room: Gain an entry to your Ansarada account and choose the "Create New Deal Room" feature. Enter vital information, such as the deal's name and category, and define access permissions for team members.
Data Structuring: Data structuring is one of the most crucial aspects that require early attention. Some individuals prefer to outline their data organization on paper before putting the plan into action. However, the method you select is up to you, as long as it is executed effectively and thoughtfully. Creating numerous folders is essential to manage various activities within your company. This approach facilitates quick and secure access to specific data for you and your partners. Additionally, it allows for the swift assignment of roles and access permissions to specific folders.
Data Integrity: Place data security at the forefront by customization options and permissions for diverse users. Allocate specific roles and access privileges to regulate data organization, enabling meticulous oversight of sensitive information.
Document Migration: You might be wondering, "How do I upload files to Ansarada?". Fortunately, the process is quite straightforward as virtual data rooms support the Drag and Drop function. It's a simple and user-friendly method; you can easily drag your files and drop them into the designated folder for future use.
Personalization Choices: Customize your data room to mirror your company's identity by integrating your logo and branding, creating a polished and unified setting for all parties involved in the deal.
Furthermore, Ansarada equips data room administrators with all-encompassing reporting and analytics functionalities with data security. These robust tools allow administrators to closely monitor user activity, providing an unobstructed view of the whole due diligence process. This feature enhances supervision and promotes well-informed decision-making at critical junctures of the deal.
Summary
The virtual data room has significantly advanced, especially in regard to specific features. Nowadays, you can observe numerous implementations utilizing artificial intelligence and modern technologies like blockchains, ensuring the complete security of your law firm's data. The developer offers a free trial period for this virtual data room, which is openly provided.
Remarkably, the extensive Asandra review examples reveal highly positive feedback, particularly regarding its utilization of artificial intelligence. It can be confidently stated that this data room is currently one of the best data rooms for investors, significantly enhancing the overall reputation of the company.